Vicky Martin, Instructor of over 14 years,  struggled with her health after being diagnosed with cancer. After medication Vicky knew only a healthy lifestyle could get her back to her old self. She now hopes to inspire and help others through offering a full wellness package with KSFL Stroud.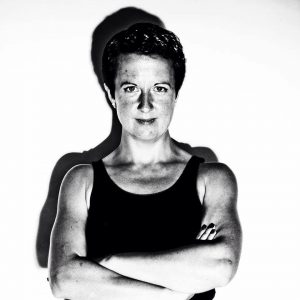 Hi I am Vicky Martin, Founder and Head Coach at Love Life Ladies Bootcamp. It is my mission to help as many ladies as possible discover the immense benefits of being part of a caring and supportive community.
A certified Personal Trainer, Group Fitness Coach and Exercise to Music Instructor, I have worked in the fitness and wellbeing industry for over 14 years. I specialise in helping women of all ages and backgrounds achieve their health and fitness goals.
My particular passion is the transformative power of exercise and lifestyle. This is because I have witnessed the profound improvement they have made to the quality of life of so many people.
My passion for fitness as well as physical and mental wellbeing has also been of great benefit to me personally. In 2013 I was diagnosed with stage 3 invasive breast cancer and I can whole heartedly attribute getting my fitness, mobility and strength back after chemotherapy, radiotherapy and major surgery to this passion! So much so that I can honestly say that this setback has given me the determination and drive to become fitter and stronger than perhaps I have ever been in my life!!
It has also been my privilege to see our clients overcome a variety of different challenges – both physical and mental. These include losing weight permanently, having more energy than they have in years and overcoming low mood and depression to name but a few… Nothing excites me more than seeing our ladies reach their full potential!!
I have followed and been inspired by Rachel Holmes for many years. I have also been looking for a way to be able to offer our clients an accessible, healthy and effective weight loss program for a while now.
The KSFL program seemed like the perfect solution as it combines clean eating, group support, effective exercise, education and work on mindset which I feel are all fundamental to healthy and permanent weight loss. I can't wait to roll this program out to my clients and the people of Stroud as I think it has the potential transform so many people's lives.
We are thrilled to have such a passionate member such as Vicky on board and can't wait to see the results, WELCOME TO THE TEAM!
Do you want to offer the FULL wellness package in your fitness club?
KSFL is the KEY to your true potential offering support, nutrition and exercise that compliment each other and provide daily transformations all over the UK, Ireland and Gibraltar.
CLICK HERE for more information on becoming a Franchisee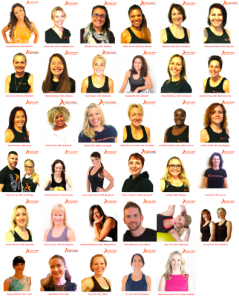 Posted on